Wondering how to get your Arrow Ambulance ready for the transition from summer to winter? Luke from our Parts & Service team will walk you through 6 important things that'll ensure Arrow ambulance is ready for the freezing temps.
Your 6 Item Winter Checklist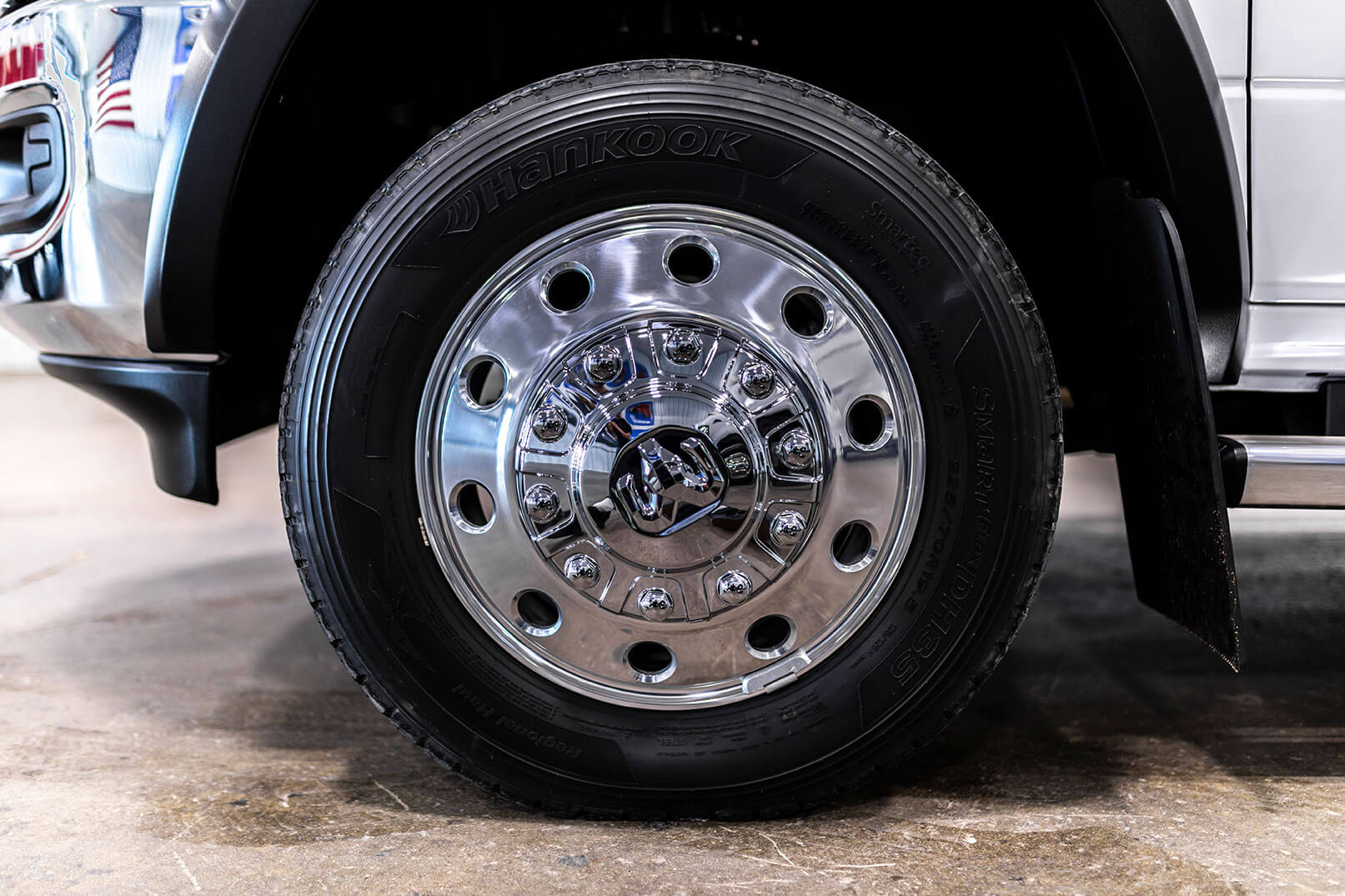 1. Check Tire Pressures
It's important to keep all the tires at a consistent pressure in the winter months. If you're not sure what the spec is for tire pressure on your truck, reference the tire pressures tag on the inside of the driver's door.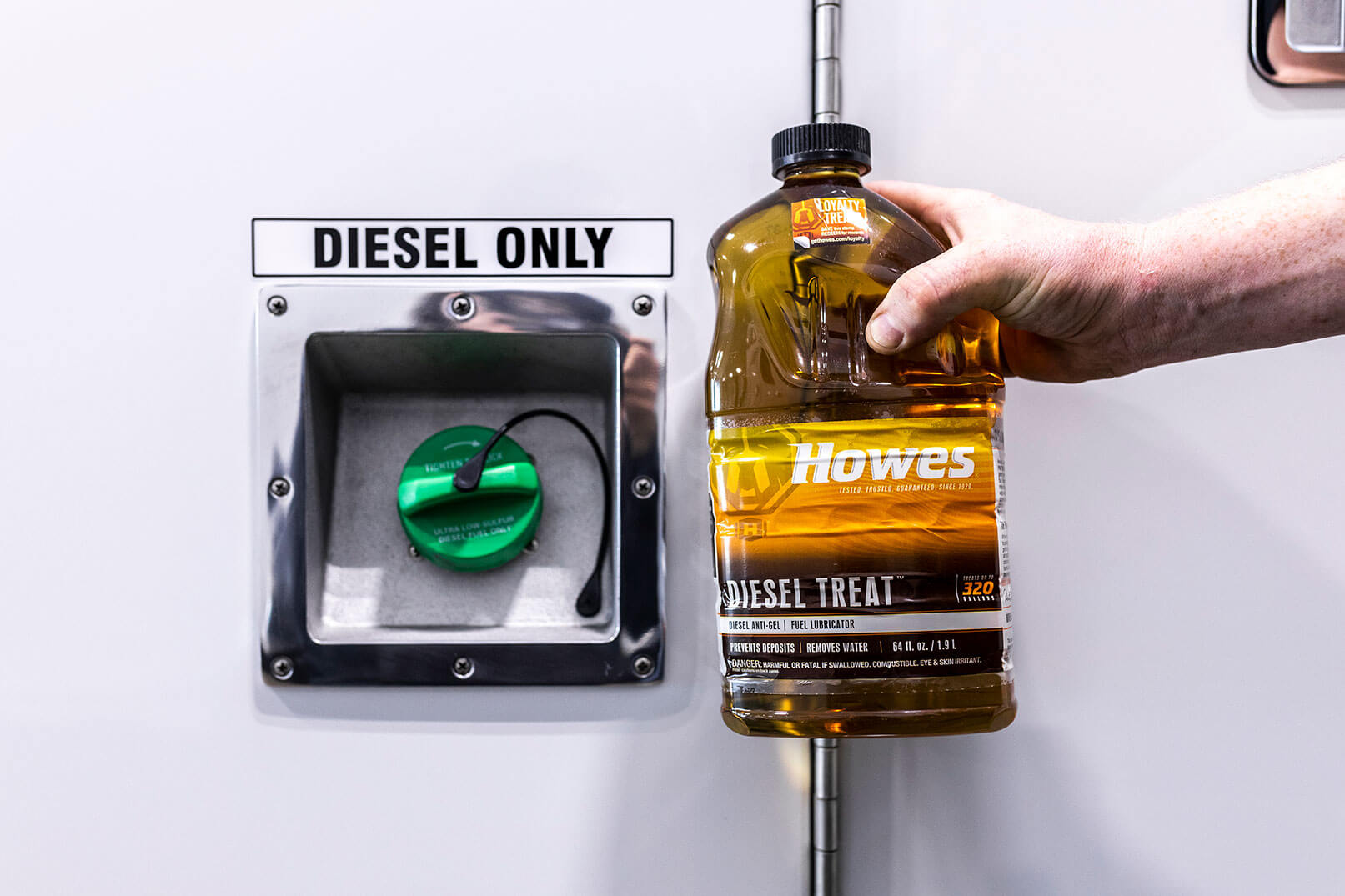 2. Add Diesel Treatment
If you have a diesel engine, it's always a good idea to add fuel treatment just as a precautionary measure to prevent any gelling situations from arising in the bitter cold. We recommend Howes Diesel Treat. And remember, trucks with gas engines won't need any additives!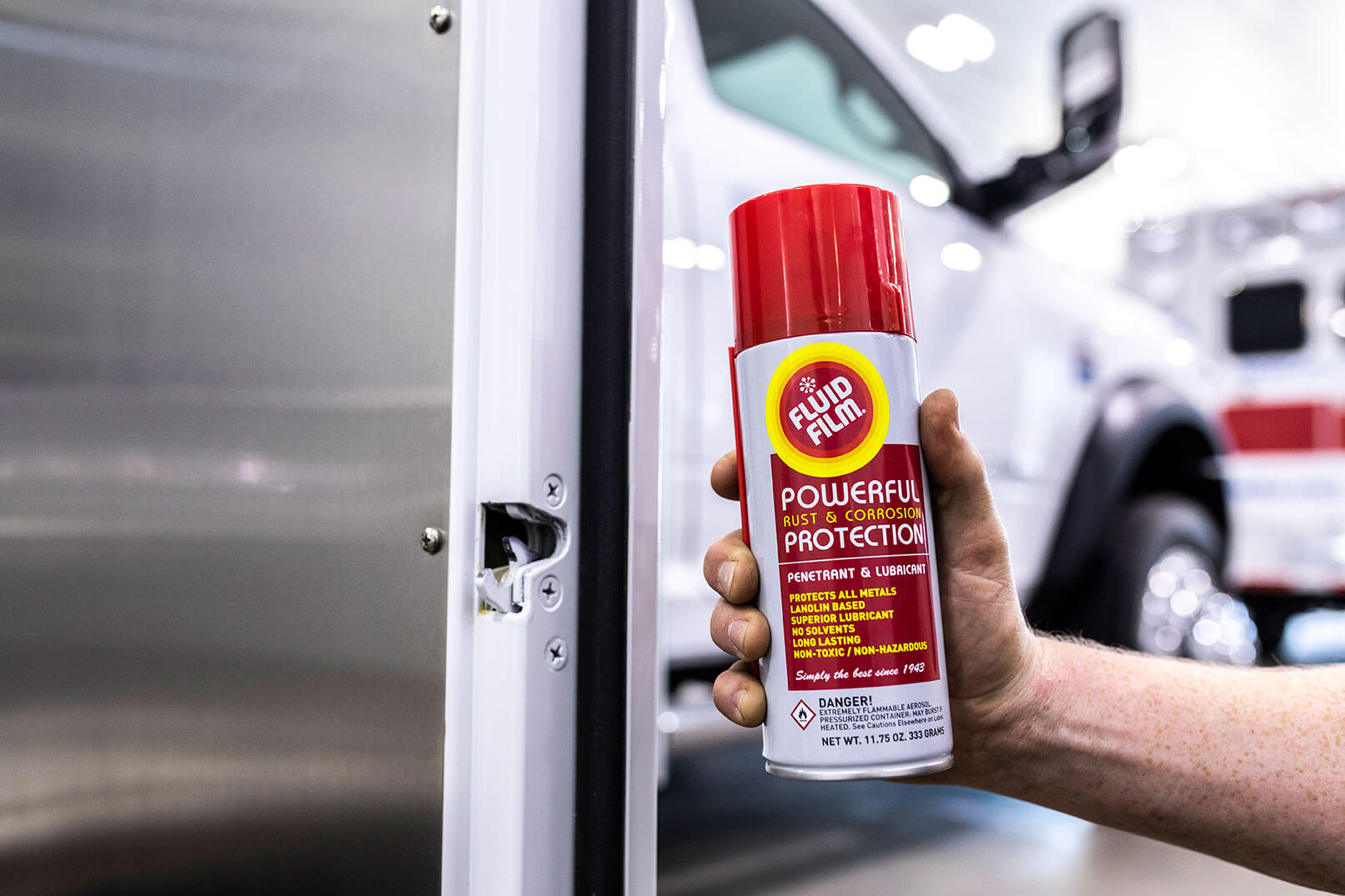 3. Lubricate Rotary Door Latches
To prevent issues with opening or closing exterior compartment doors on your ambulance, be sure to keep the latch's rotary springs well lubricated in the cold months. Every exterior compartment door on our ambulances has a rotary. We recommend using Fluid Film Penetrant & Lubricant, which has a thinner consistency to prevent gumming.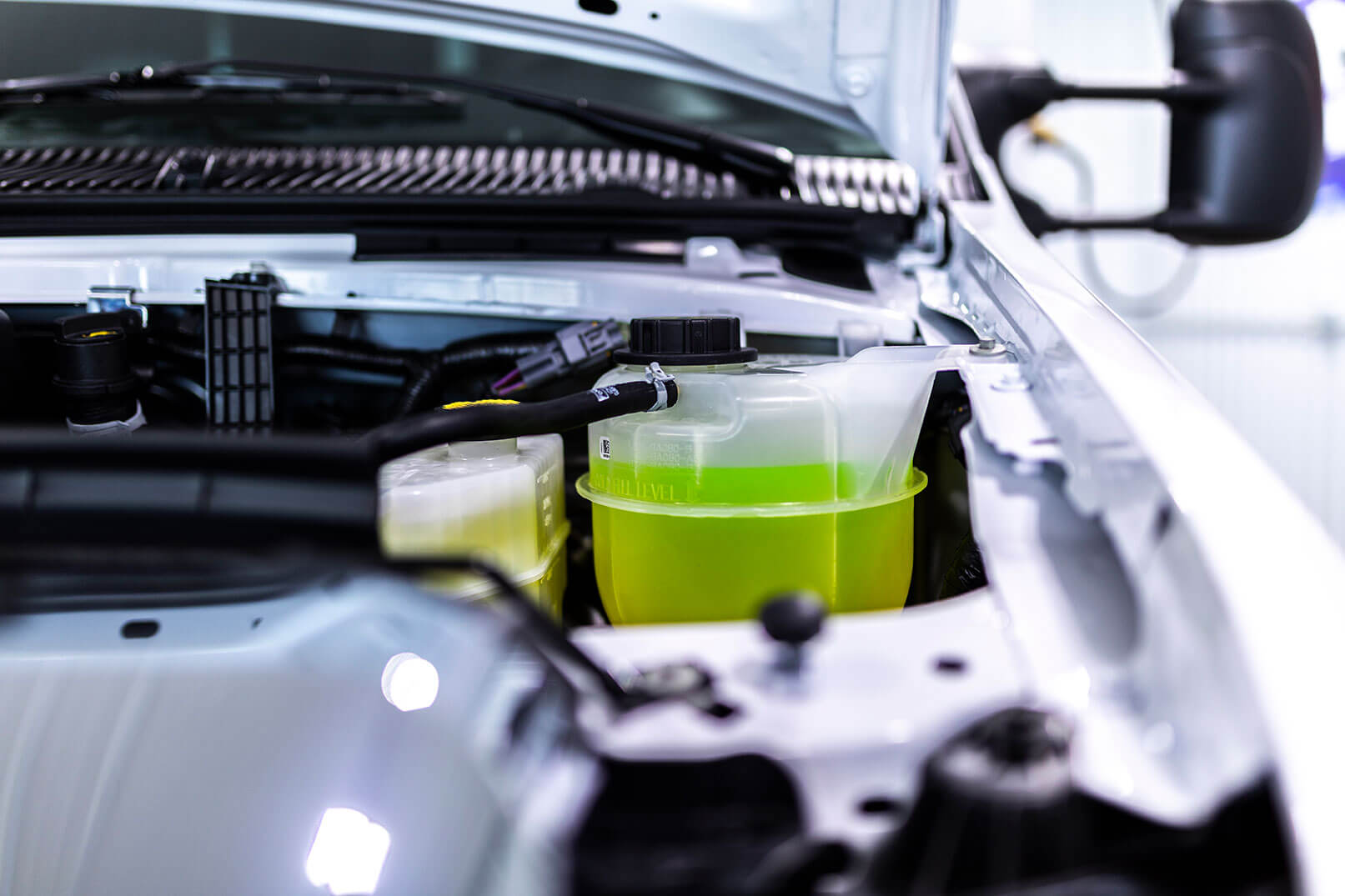 4. Top Off Antifreeze & Check Integrity
Ensure your antifreeze reservoir is filled up to the line that states "cold fill level." Additionally, if your ambulance is more than a couple of years old, bring the truck to any service center you trust and have them check the antifreeze's integrity. Refer to your owners manual to find which coolant is appropriate for your truck.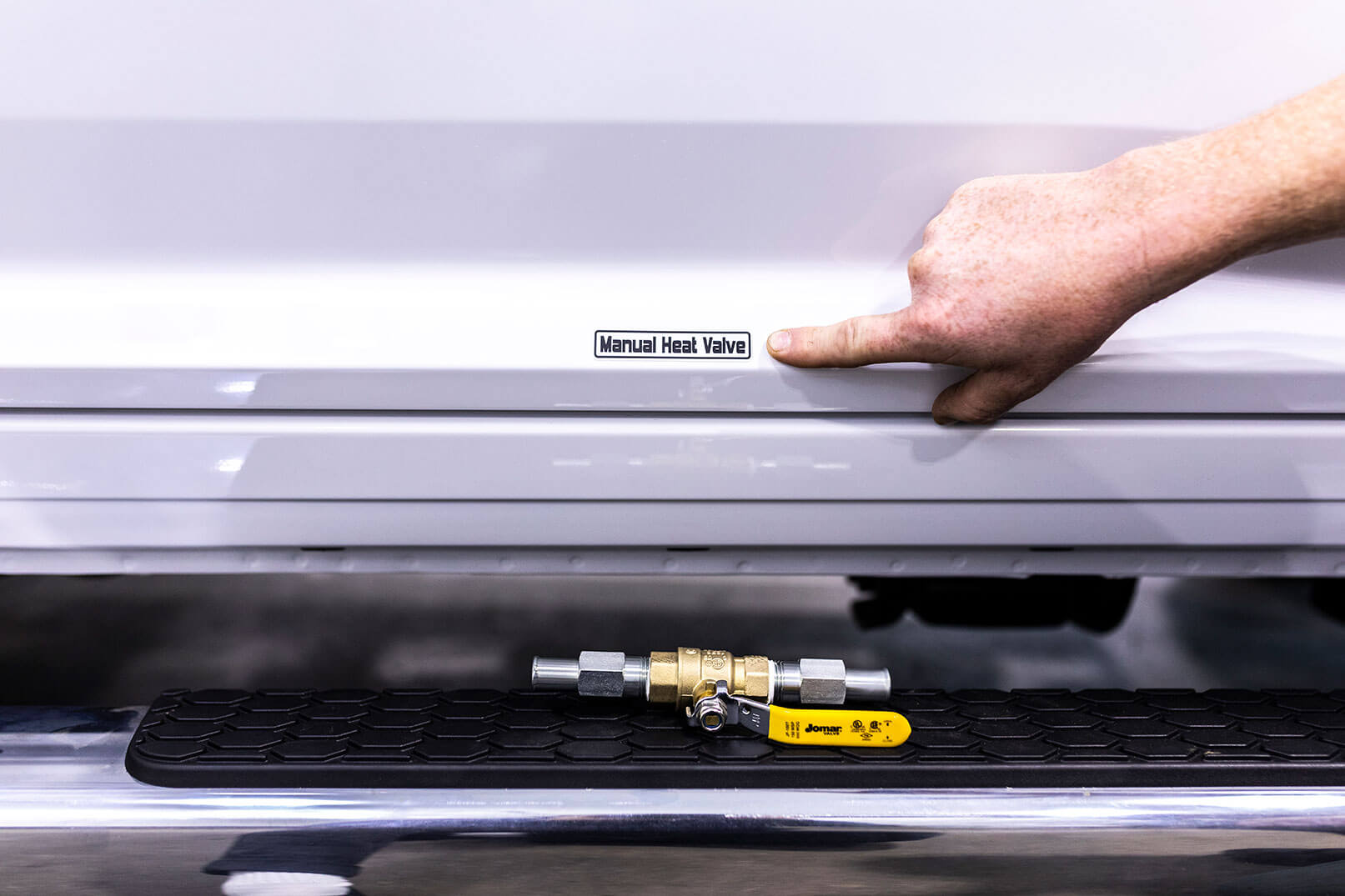 5. Open Manual Heat Valves
Open the two manual heat valves that allow the engine coolant to flow from the chassis water pump to the rear module. Without both the feed line and return line open, you will not get any heat in the rear module. The location of these valves will vary on the chassis and box design, however, they are labeled on every Arrow ambulance for your convenience.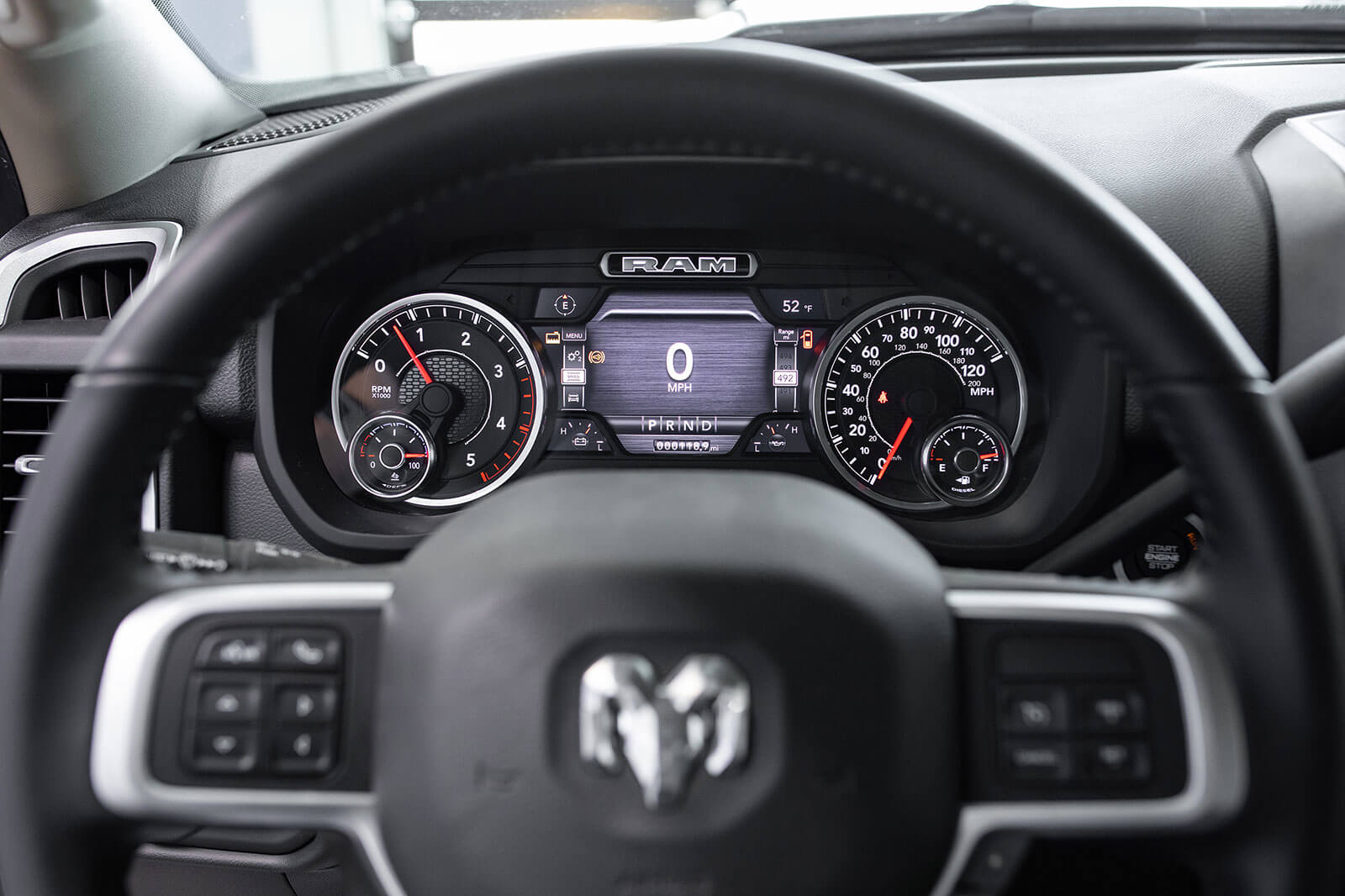 6. Use Elevated Idle
When out on a call or running your truck outside in the cold for an extended period of time, run the engine at elevated idle to help produce warmer temperatures in the rear module. Elevated idle increases the truck's RPMs which helps the coolant circulate through the module's heat core, allowing it to more easily produce heat.
Need help or have questions?
If you need help with any of these steps or have questions about winter changeover, call or text Luke with our service department at  (712) 261-2157.